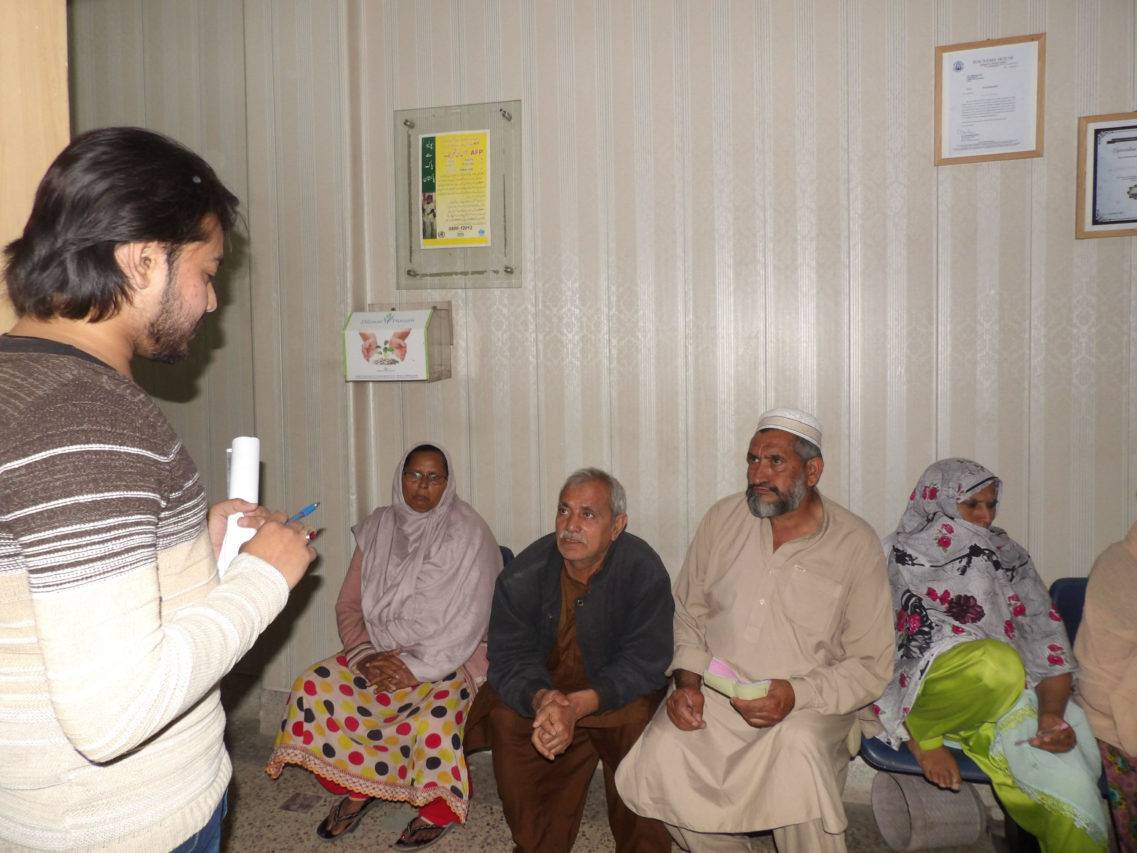 March-2019
Foot care session held at Dilawar Hussain Foundation Clinic
LAHORE, MARCH 2019: "Awareness on foot care plays an important role in identifying early signs of changes in the feet among diabetes patients," remarked Humza Bukhari, Foot Care expert while speaking to over 20 community members in a foot care awareness session recently held at Dilawar Hussain Foundation Clinic and Diabetes Management Center (DMC).
The objective of the session was to highlight the significance of foot care in diabetes. While addressing the participants, he said, "Diabetes can be dangerous for feet, even a tiny cut or wound can create serious complications," he added.
He explained that diabetes may cause nerve injury that takes away feeling in the feet. "Diabetic neuropathy is a type of nerve damage that can occur if you have diabetes. Depending on the affected nerves, symptoms of diabetic neuropathy can range from pain and numbness in your legs and feet to problems with your digestive system, urinary tract, blood vessels and heart," he said. Talking about foot care, he also gave some easy tips to take care of feet and advised patients to inspect feet every day and seek care early in case of foot injury.