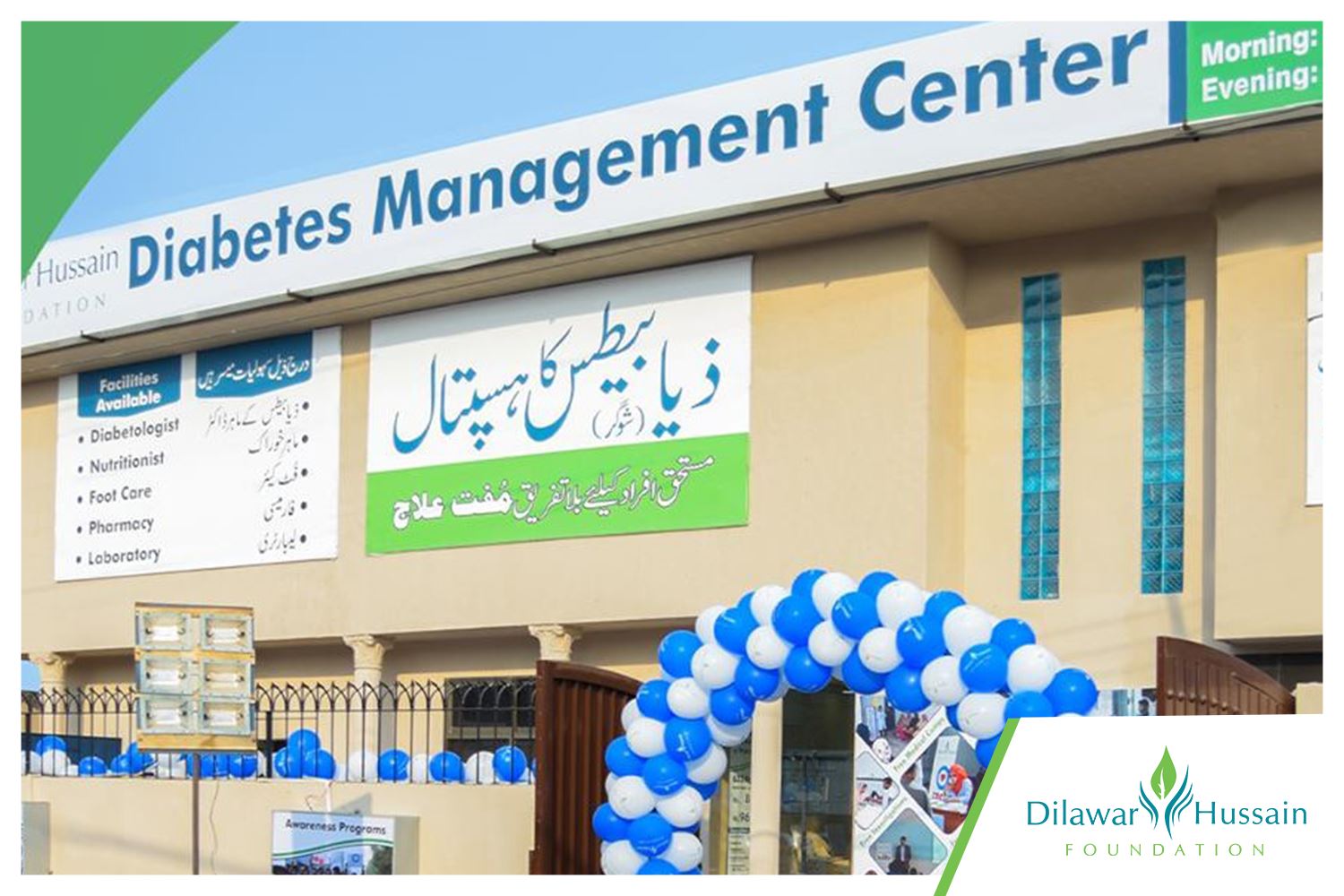 November-2019
Diabetes Management Center
It has been a year since the new Diabetes Management Center started operations at Ferozepur Road. It has been an eventful year with the spread of Covid-19, however the team remained in full spirits to help people manage diabetes effectively.
Doing everything that we could do to help the patients in the trying times, Dilawar Hussain Foundation stepped forward to provide free medicine and ration packets to the needy. Moreover, our highly qualified healthcare staff conducted a Diabetes Education and Awareness session at the Diabetes Management Center throughout the year, to create awareness of diabetes and talk about causes, symptoms and treatment of managing diabetes.

Looking forward to helping people fight diabetes in 2021!