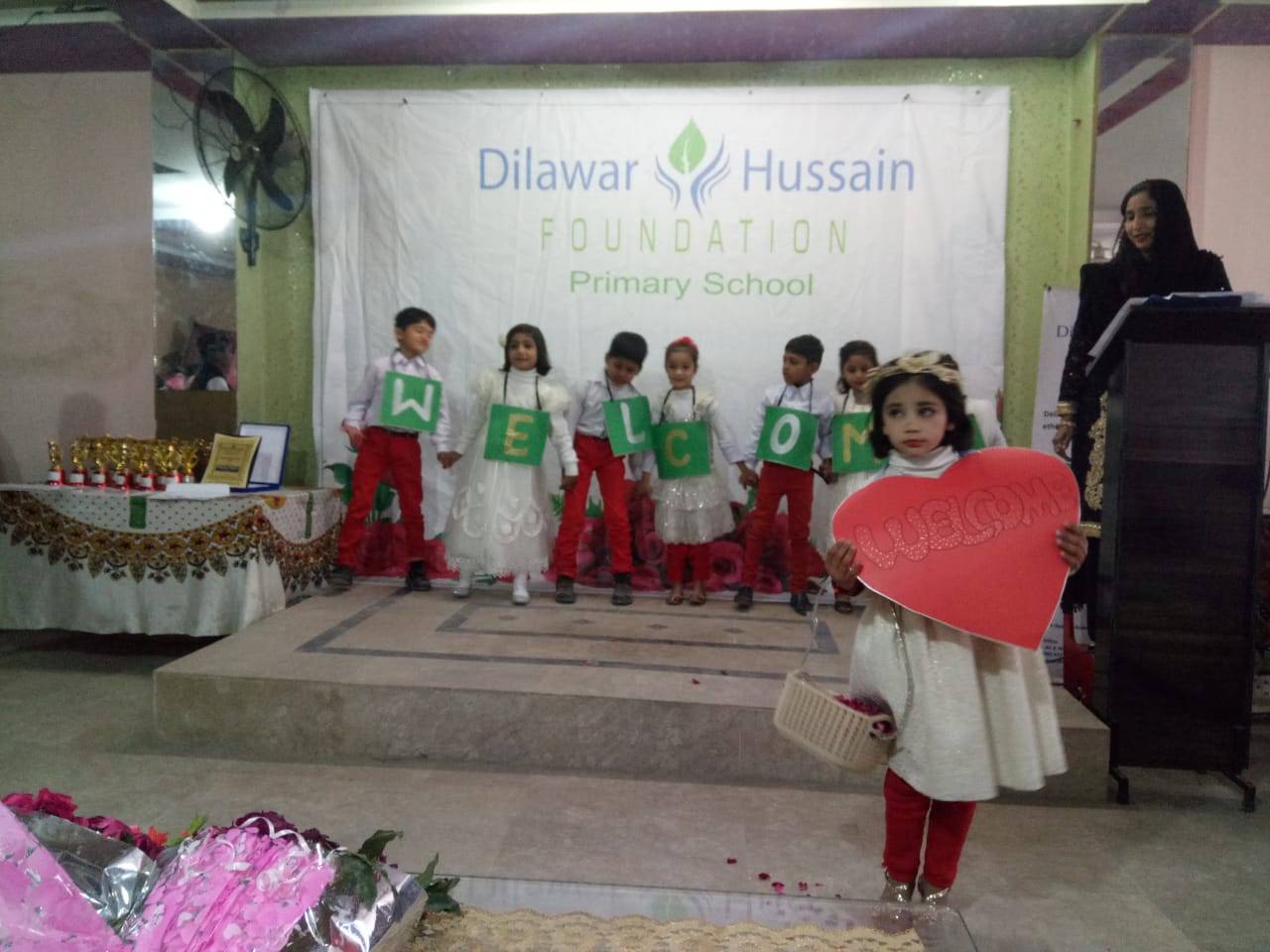 March-2019
Annual School Awards ceremony held at Dilawar Hussain Foundation Primary School
LAHORE, MAR. 2019: The annual school award ceremony was recently held at Dilawar Hussain Foundation (DHF) Primary School to mark the successful completion of the academic session and to award shields to outstanding students from nursery to class 5. The ceremony was organized at Qasar-e-Awan event complex, Kamahan, Lahore; over 45 students were awarded for their outstanding academic performance. The event which was also attended by parents of the students included laudable performances by children, a few entertaining acts including a tableau performance, speeches and a song performance.

The special act of the ceremony was the performance of students on Muhammad Ali Jinnah and Pakistan Army's services for the country. Khalid Chishti, Air Commodore (R), recipient of Sitara e Imtiaz and Sitara e Basalat was the chief guest of the ceremony, who distributed awards among the students.

Mohammad Jafri Director Program, DHF and Dr Afshan Mir, board member of DHF were also present on the occasion and distributed awards among students and teachers for their remarkable performance and contribution. At the end, Mohammad Jafri expressed his gratitude to chief guest and Dr Afshan Mir and appreciated school staff for their endeavors.